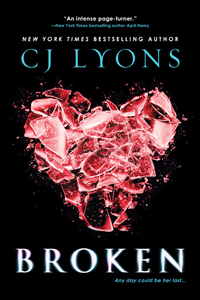 Join CJ as she returns to her medical thriller roots with the debut of her first YA novel!
"Laurie Halse Anderson's Speak meets Kathy Reichs' Virals." ~Bookseller Jill Moore, Square Books Jr.

"An intense page-turner" ~April Henry, New York Times bestselling author
WOULD YOU PUT YOUR LIFE ON THE LINE TO BE NORMAL?
Diagnosed with a rare and untreatable heart condition, Scarlet has come to terms with the fact that she's going to die. Literally of a broken heart. It could be tomorrow, or it could be next year. But the clock is ticking…
All Scarlet asks is for a chance to attend high school—even if just for a week-a chance to be just like everyone else. But Scarlet can feel her heart beating out of control with each slammed locker and vicious taunt. Is this normal? Really? Yet there's more going on than she knows. And finding out the truth might just kill Scarlet before her heart does…
Want a sneak peak? Click HERE to download a pdf of the first 7 chapters
Teachers! Download the BROKEN classroom discussion guide HERE
And go behind the scenes with CJ and the teen who inspired BROKEN:

Grab your copy TODAY
Now available in trade paperback with a stunning new cover!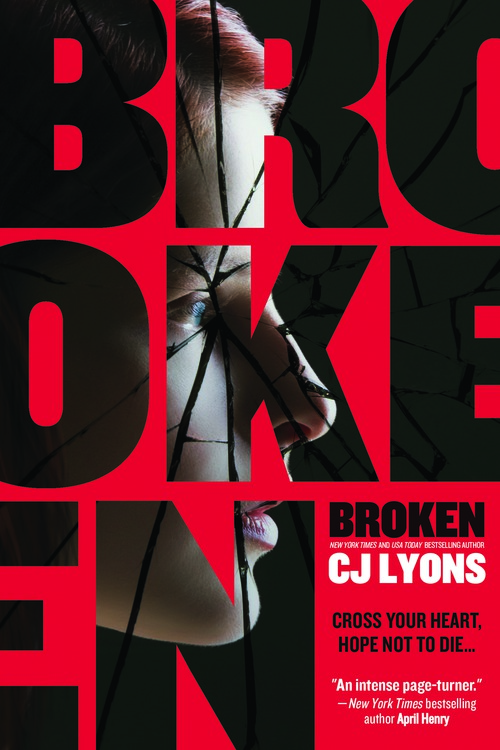 A Young Adult Thriller appropriate for ages 14 and up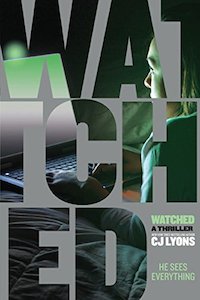 WATCHED
"Lyons creates a deeply disturbing and equally compelling addition to the YA thriller genre, with all-too-real characters experiencing–and fighting through–a hell many adults wouldn't believe can really happen. A must-read for educators and parents, Watched is a tense, burning novel with a critical story to tell today's digital natives." ~Tom Leveen, author of Random and Party
When hackers can hijack any cellphone or computer webcam, no one is safe- including Jesse
Jesse seems like a normal sixteen-year-old, but he isn't. He is a victim of King-a ruthless hacker who has been blackmailing Jesse with incriminating screen photos and videos. So far, Jesse's given in to King's demands in order to protect his family. But now King wants something that's too horrible to contemplate- and if he doesn't get it, King will kill Jesse's little sister.
Terrified and helpless, the answer to Jesse's prayers arrives in the form of a plain manila envelope. Inside there's a phone number and a note: I can help.
"A high-speed thriller elevated by its unflinching focus on the harrowing effects of online bullying." ~Kirkus Book Reviews